Advice for your farm/nursery
Do you want to start a farm/nursery?
Do want to learn the basics about long and short day?
Information about varieties, response time, influences on response time?
Planning of mother stock, planning of rooting area?
Solving rooting, growing or flowering problems?
Applying fertiliser, watering, EC measuring (water and soil)?
Pest control, how to avoid resistance( resistance management), more effective spraying, use of sticky traps, life cycle of insects?
Production planning?
Harvesting, time management, post-harvest control, vase life testing?
I have more than ten years' experience in several countries in Asia and Africa.
About me:
As the son of a chrysanthemum grower I started as young boy learning all about chrysanthemums. Then I had my own nursery for 25 years, so I know 'all around the nursery'. From mother stock, rooting to heating and watering. Of course I can explain all about growing and the problems you meet with insects and fungus. After selling my nursery I worked 5 years at Fides as a consultant. This was an opportunity for me to learn about different nurseries in different countries.
Countries I visited as chrysanthemum consultant are (alphabetical), Chile, China, England, Georgia, Indonesia, Kenya, Moldova, Myanmar, Nepal, Pakistan, Russia, South Korea,  Tanzania, Turkey, Uganda and Vietnam.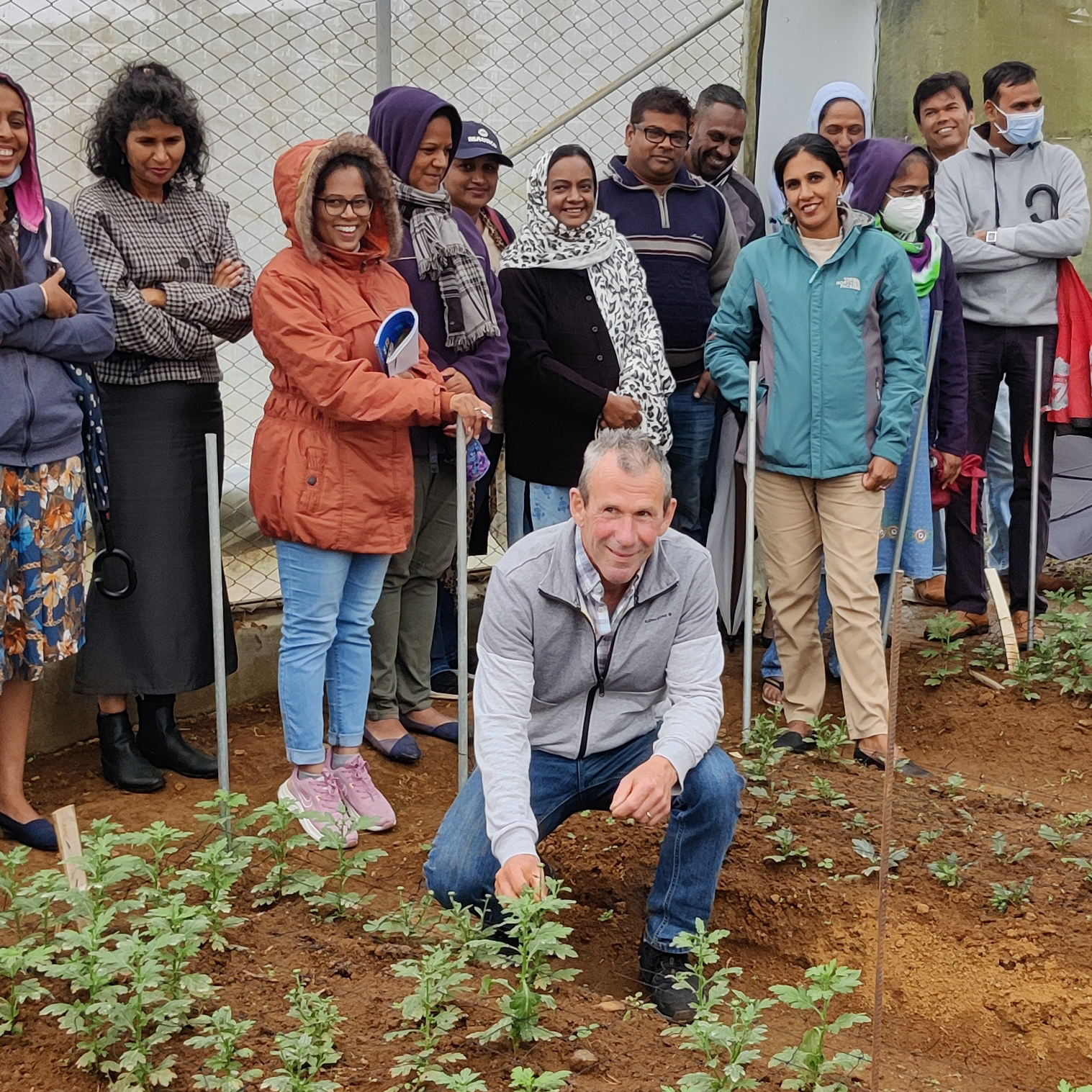 All aspects of producing chrysanthemum flowers will pass by, including:
Control of flowering, learning about long-day and short-day stage.
Select varieties and import of initial planting material
Propagation, focusing on mother stock development.
Rooting, producing strong cuttings and transplanting.
Knowledge of climate control parameters.
Monitoring fertilizer application and pH levels, which involves taking soil samples.
Strategizing pest control while preventing the emergence of resistance.
Decide when to harvest and post-harvest procedures.
Effective planning, particularly during festival days.
Engaging in collaborative study clubs, where the synergy of "1+1=3" prevails.
Offering training sessions, whether on location or in a classroom setting.
Feel free to explore these areas further for a comprehensive understanding of horticultural practices.